North Drinks with South Barret Juntion APRIL 18th 2015
$

40.00 On Sale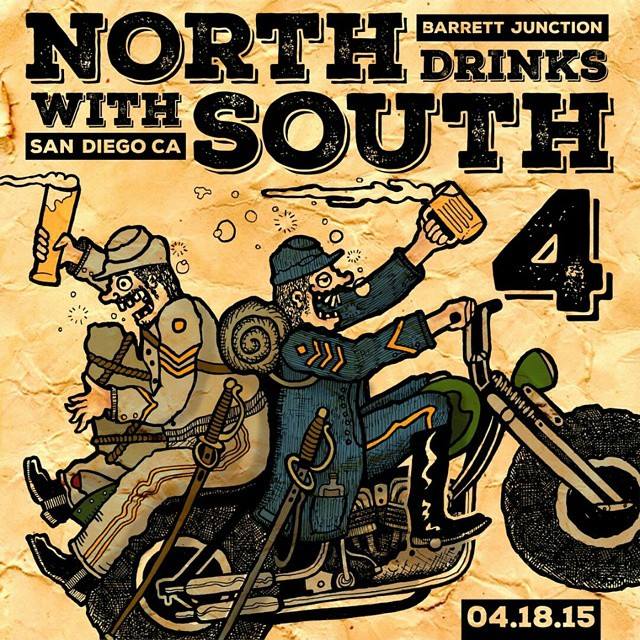 Please have your ID at event that is the only way to claim your package you will be handed a bag with everything you need upon entering the event. Name must match the main purchaser and all extra tickets must have a valid 21 up ID
This is the only way to guarantee no under age are allowed in.
Location
Address: 1020 Barrett Lake Rd, Dulzura, CA 91917
South East County, Devils Country, San Diego CA
The purchase of this ticket entitles you to
single pass (21 and up only) No refunds rain or shine
2 raffle tickets for chance to win goods from our sponsors
pulled pork or veggie burger (please specify in notes) with beans and coleslaw. Soda or Water included
camping in compound
access to private party area with live music
trucker hat and pin to prove you were there.
TERMS
NO CAMP FIRES or FIREWORKS PERIOD
There will be alcohol, beer, sodas, water and additional food offered at the bar. Any drinks brought in will become property of BeerBreed because we will be charged by the vendor for losses. We will be checking.
There will be no in and out once your bike or vehicle is parked unless your leaving and you must be sober to drive or ride out. The road in and out is dangerous.
Please respect the property and this event. If your a tough guy please leave that at home and come enjoy the fun. If you cant do that dont come.
Feel free to represent but do it respectfully. Most you guys should know that but this is for the ones that dont know.
We do take pictures and pictures do get taken at our events. We however only post those pictures that need to be seen and those pictures are property of BeerBreed for use to promote future fun. That said if they make it online that all we have as we delete the rest.
BeerBreed
If you dont know who we are then spend time with us and you will know pretty quickly that were motorcycle addicts, drinker, business men, bar flies, brothers, machinist, surfers, skaters, campers, bmx and motocross idiots, distance riders, family men and promoters of good times.
Simply Google us
See you April 18th watch for updates in your email for ride meeting spots and a flyer for directions if you want to roll in under your time frame.
Cheers
BeerBreed
Drink all... Leave none
Share